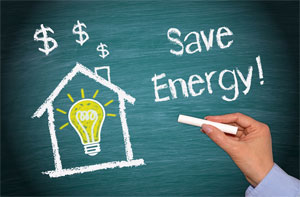 While most organizations have good intentions to reduce their carbon foot prints, the main issue that they are confronted with is "how to begin."
If you are part of the leadership, board of directors, senior management, executive committee of your non-profit, condominium or co-op, an excellent "how-to green guide" titled The Power Of Green: How To Improve Your Condo's Energy Efficiency is available for free. If you are serious and want to save your corporation money, then this is a great way to get started.
Once you have set up a reasonable plan, there may be a number of grants and rebates available for the various retrofits. Wouldn't it be great if many of the available grants are set out in easy to find web sites? We've done a lot of the work for you. Keep reading…
Many grants are available but they are limited and not an infinite source. Committee members should immediately contact all published emails & phone numbers to get information for the board.
An application should be started ASAP to secure your place in line. If you will find out that you do not qualify for the program or are going in another direction, a courtesy letter to the funding organization withdrawing your application will free up funds that could be use by other qualified organizations.
Resources of available grants can be found at various government websites. If you live in Toronto City proper, click here for Toronto grants approved by the City. Besides Toronto grants and incentives, check out Ontario Government Grants.
As firm believers in green technologies, GreenCity can help you once you have firmed up your plan. We can also advise in many other areas.
Remember, your organization and its members are all working on the same side. The faster a plan is implemented, the sooner you can start saving. All things being equal and the operating costs for your unit are 40% less than that of a similar unit in another building, which unit will sell first? Will your unit with lower operating costs sell for a higher price? Will it sell faster?
So what are you waiting for? Now is the time to get started.
Want to find out what GreenCity can do for your organization? CLICK HERE NOW.
This article is not intended to be an all-inclusive list of grants and incentives, but it is a start. Make sure to register on the email list of these and other organizations so as new grants may become available, you will be notified of same.